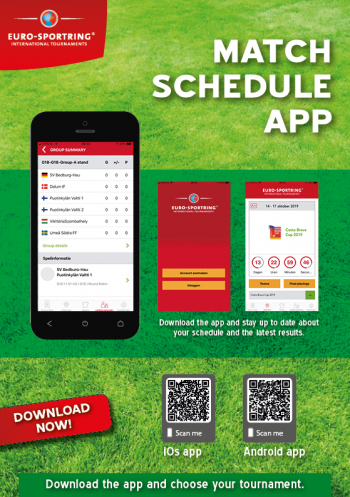 Euro-Sportring introduces: The Euro-Sportring Match Schedule App

Download the app and see your match schedule, actual results, standings and the latest information about your tournament. Download here.
Grüaß Di zur 12. Monafon Alpine Trophy
21. - 23. Juni 2019
auf den Sportplätzen in
Gaschurn, St.Gallenkirch, Schruns-Tschagguns, Vandans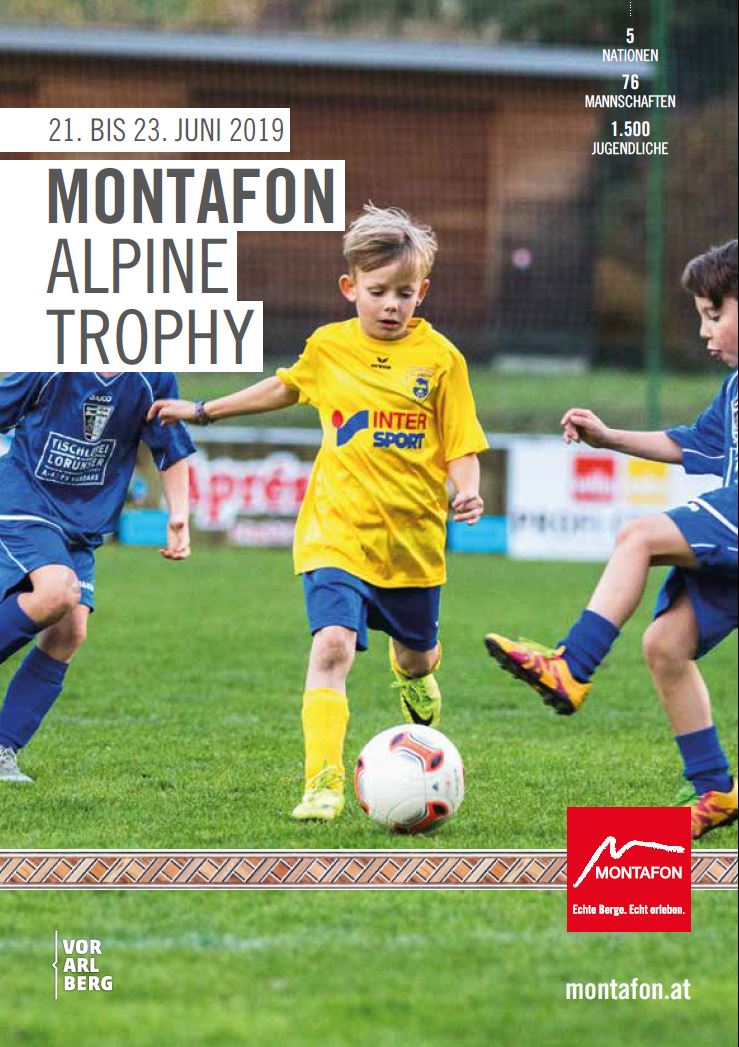 Du möchtest mehr über das Montafon erfahren?
Unter www.montafon.at findest Du alle Informationen für Deinen sportlichen Aufenthalt im Süden Vorarlbergs!